I-BEAM is designed to meet the needs of our industrial users who need strength, consistency, and accuracy in their prints. I-BEAM is proudly made in the USA and by our European partners to levels that exceed industry standards in both roundness, finished diameter, dryness, packaging, and spooling.
I-BEAM IMPACT PLA 1KG SPOOLS
I-BEAM IMPACT PLA is unlike any other PLA filament on the market. It is the strongest, easiest to print, most accurate, and most reliable PLA filament we have ever used.
I-BEAM IMPACT PLA 3KG SPOOLS
I-BEAM BLUE WAX PLA
I-BEAM Blue Wax PLA is specially formulated for investment casting. It prints easily and burns clean.
I-BEAM PETG BLACK CARBON FIBER
I-BEAM PETG BLACK CF was developed to be the strongest, easiest to print, most accurate, and most reliable carbon fiber reinforced PETG filament on the market today.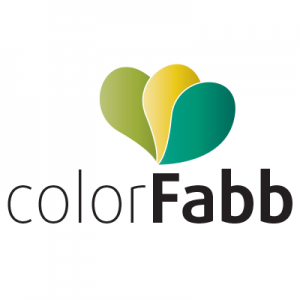 With a 3D printing filament portfolio known worldwide for quality, variety, and consistency, colorFabb is one of the best reviewed filaments on the market today. Based in the Netherlands, colorFabb produces its filament from a state of the art 3D Printing Technology Center which utilizes its own solar panel array for carbon neutral filament production. Their company philosophy is the same as ours, produce class-leading products that are innovative, functional, and safe for the end user.
colorFabb nGen
NGen 3D printer filament is a co-polyester produced from Amphora™ AM3300 3D Polymer by Eastman Chemical Company. It is an easy to print all-round material suitable for most day-to-day 3D printing activities. ColorFabb nGen has a beautiful surface finish and offers a large working temperature range which helps produce reliable results.
colorFabb nGen FLEX
NGen_FLEX is a durable and semi-flexible filament with a shore hardness of 95A. A co-polyester filament made from Eastman Amphora Flex FL6000, it has a temperature resistance around 125°C. That means 3D printed objects can be steam sterilized.
colorFabb XT
ColorFabb XT is a co-polyester 3D printer filament produced from Eastmen Amphora AM1800. XT offers high strength and very high toughness. It is odor neutral during processing and offers a high Tg print with improved temperature resistance. XT is also styrene and BPA (Bisphenol A) free, so it meets FDA food contact compliance.
colorFabb PA
ColorFabb PA-CF Carbon Fiber Low Warp Nylon 3D Printer Filament is a one of a kind polyamide formulation with the ability to print nearly warp free. PA Low Warp excels in tensile and impact strength and allows continues use at 120°C while retaining sufficient mechanical properties.
colorFabb HT
ColorFabb HT is uniquely suited for advanced 3D printing users, particular those who need their creations to exhibit excellent durability, toughness and temperature resistance. HT  is made with BPA-free Eastman Amphoratm HT5300 3D polymer and has a heat resistance of 100°C.