BEST IN CLASS PRINT RELIABILITY
BETTER BY DESIGN
We all know that hot ends jam for a variety of reasons. The cause is usually wet filament, improper retract settings, bad temp settings, poor quality filament (bad diameter tolerance or debris in the filament) and bad hot end engineering. Oh, leaving the hot end idle at full temp for a few hours is another great way to jam your hot end! If you're like us you're not perfect, that's why the F1 hot end can be changed in seconds. This makes it fast and easy to change nozzles too.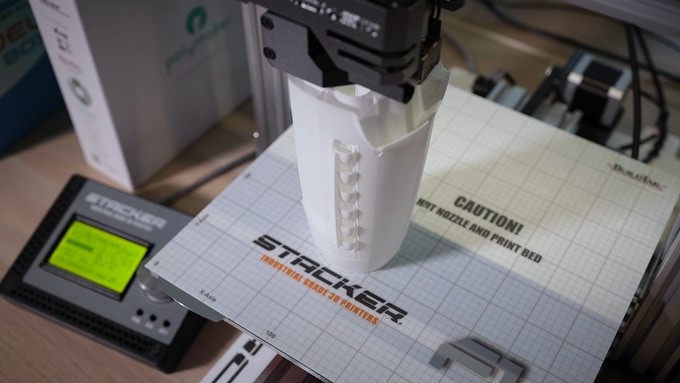 Another amazing RC airplane part from 3Dlabprint, printed in colorFabb LW PLA, half the weight of regular PLA.
Premium Components
Let's take a close look at the 600 watt power supply built by Artesyn. The price of this key component is over $250. Heck, you can buy an entire offshore 3D printer for this price! So why do we use a premium power supply instead of one we can source offshore for 25 dollars, or less? Reliability and performance and safety. Our power supply incorporates PFC (power factor correction) which ensures that input voltage and current waveforms are as sinusoidal as possible. Besides, PFC is required by international regulations. Cheap power supplies don't use PFC and are not as reliable. Our power supply carries a 2-year warranty and should run for many years under normal use.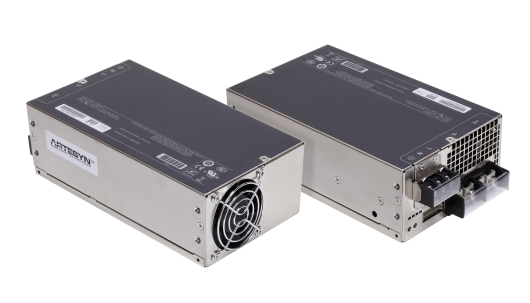 Artesyn LCM600 series power supplies
Another example is our Vanadium nozzles made by Slice Engineering. These high speed steel nozzles are alloyed with Vanadium (increases strength and hardness) and then hardened to 65 Rockwell C. They cost over 30 dollars and imported nozzles cost less than 2. You get what you pay for. Slice nozzles carry a lifetime warranty against abrasion, and cheap nozzles won't last one roll of carbon fiber filament. We want you to swap nozzles to change your extrusion widths, not because they're worn out.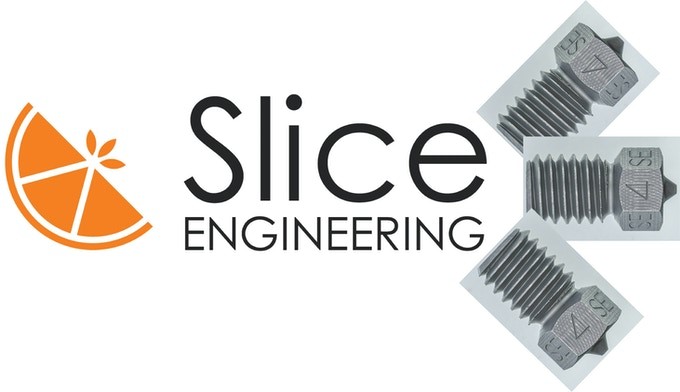 Vanadium nozzles we use on the Stacker F1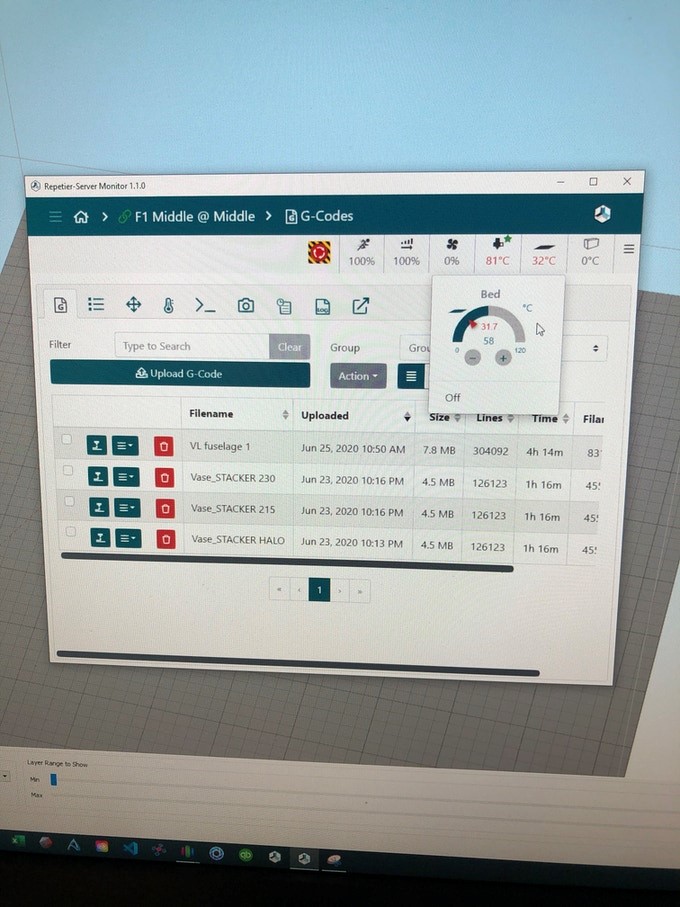 Control your printer from any computer or web enabled device. Repetier Servo Pro comes with every F1 printer. It's the easiest and fastest way to run your printer.