Most commercial 3D printers are slow and expensive. This is about to change. Today, we are pleased to introduce STACKER, the first of its kind, high speed, multi-part, commercial-grade 3D printer, all for an affordable cost.
Print up to four parts at once
Optimized for our composite filaments
New HYBRID hot end for reliable printing
Expandable Z-axis for printing tall parts (up to 24″)
Safe to use in any environment
[fusion_builder_container hundred_percent="yes" overflow="visible"][fusion_builder_row][fusion_builder_column type="1_1″ background_position="left top" background_color="" border_size="" border_color="" border_style="solid" spacing="yes" background_image="" background_repeat="no-repeat" padding="" margin_top="0px" margin_bottom="0px" class="" id="" animation_type="" animation_speed="0.3″ animation_direction="left" hide_on_mobile="no" center_content="no" min_height="none"]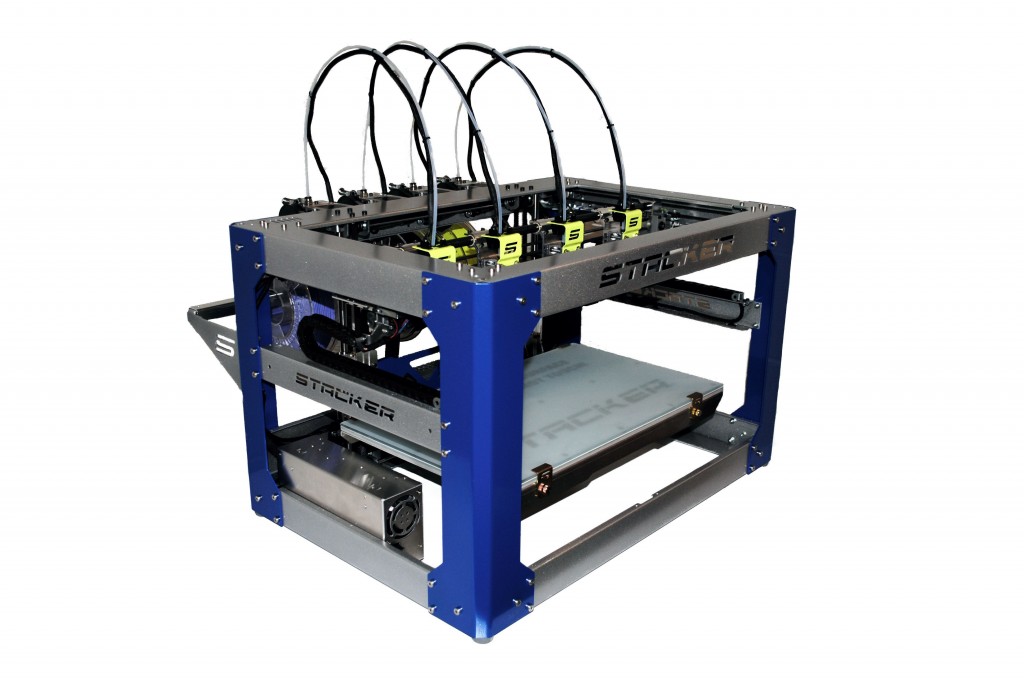 A genuine 3D printing revolution doesn't leave the largest group of creators waiting on the side lines for an affordable and reliable printer to come along. This group of creators includes professionals, makers, scientists, teachers, entrepreneurs, and established business owners. 3D printing is too important a technology for anyone to be left behind. That's why we made STACKER affordable.
Click HERE to visit the Stacker Kickstarter page.
The next big push in 3D printing is digital manufacturing and composite filaments. Think how much better it would be if you could print more than one part at a time? That's why we designed STACKER to print up to 4 parts at once. STACKER is taking digital manufacturing up to the next level.
[/fusion_builder_column][/fusion_builder_row][/fusion_builder_container]